We are a church of tremendous diversity, with people from all ages, many races and nations, and social backgrounds. We include single people, families, refugees, migrants, and long-established citizens of our host country.
We offer a place to belong and a spiritual home to respond to the reconciling love of Jesus Christ. We are part of the Diocese in Europe of The Church of England, and the worldwide Anglican Communion.
We are at the heart of Oslo at Møllergata 30.
Notices
If you are interested in being prepared for Confirmation in 2023, please contact Joanna on

oslochaplain@anglicans.no

. We hope to run two groups, one for young people aged 14-16, and one for adults. The planned service date is 23rd April 2023.
 

St Edmund's Crypt Appeal

Providing vital improvements and disability access to St Edmund's crypt and toilet facilities

During the period until Easter 2023 we are engaging in intensive fund-raising to raise 1m NOK to complete these long-necessary improvements to the toilet and kitchen facilities at the East end of the crypt, in particular to provide disabled access and facilities. We already have 25% of this total. We are now looking for:

generous free-will offerings,
a wide range of fund-raising activities,
avenues for grant applications.

Please consider what support you might be able to give. All donations should be marked "Crypt Appeal". For more information, please see our

appeal poster

.
Tea, Coffee & Friendship!
Saint Edmund's has been the starting point of many valuable friendships.
Read more
What's On
New Year greetings to all!
***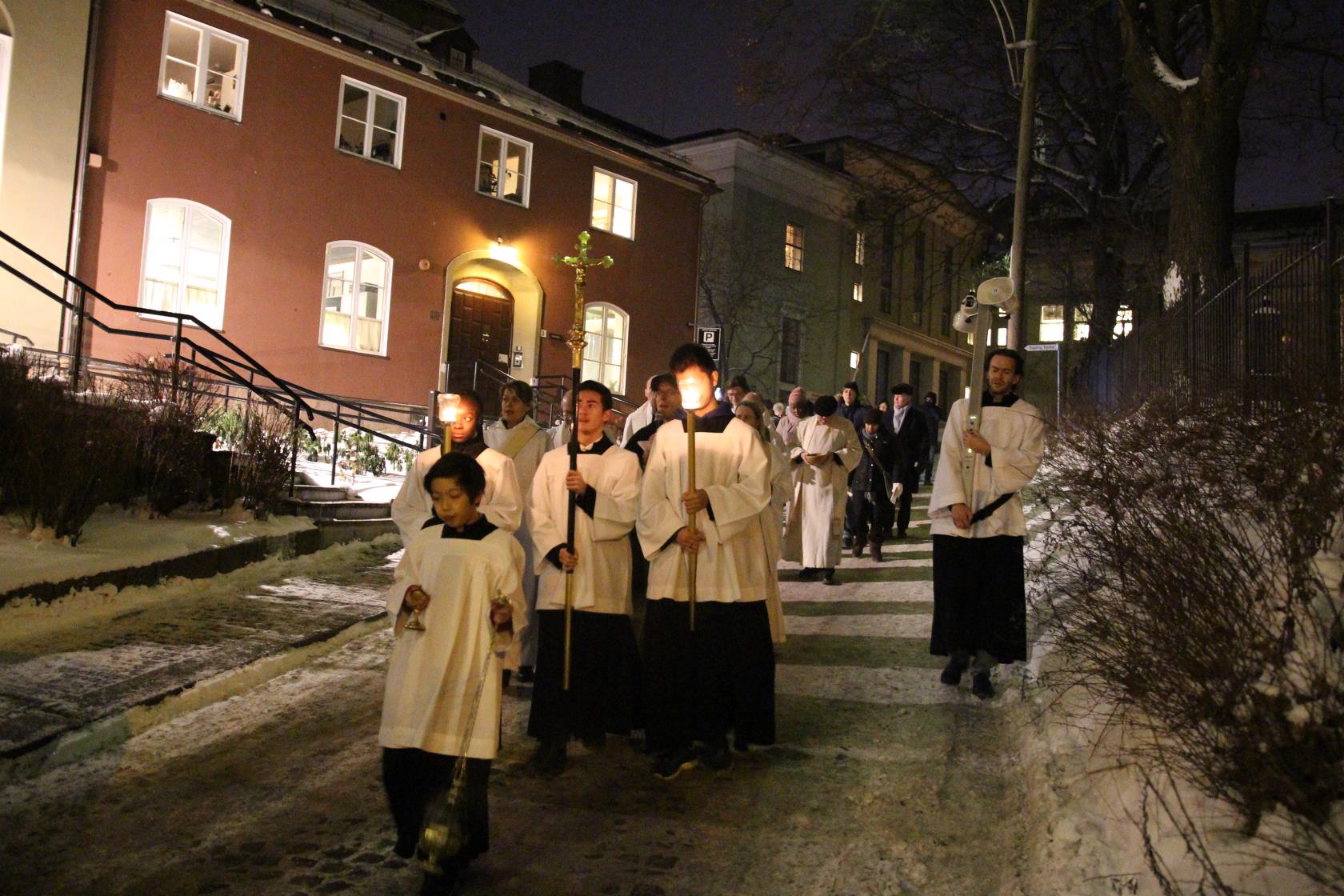 The week 18th-25th January is the Week of Prayer for Christian Unity. We will be marking this on
Thursday 19th January at 7pm
. Our local Unity Prayers start at St Edmund's and we then visit and pray at our neighbouring churches.  
***
We are having Children's Church on
Sunday 22nd of January
. All aged 11 and under welcome to participate!
***
The latest issue (Oct 2022 -- Jan 2023) of our chaplaincy magazine
TOGETHER
can be found
here
. Past issues can be found at this
repository
.
***
The Church of England's
virtual services
are streamed on
Sundays at 10.00am (

GMT+1

) weekly
.
***
Stavanger, Trondheim and Bergen
In addition, there are seasonal and occasional services in Balestrand, Drammen, Kristiansand and Tromsø.
Safeguarding 
The Diocese in Europe of which we are a part promotes "Safe Churches" as part of its commitment to the Safeguarding of Children and Vulnerable Adults. 
You can find information on the
Diocesan Safeguarding policy
 and relevant contact details including
 our local Safeguarding policy
here
.